Pregnancy rates
Assisted reproduction pregnancy rates
The success rates of different assisted reproduction techniques depend on different factors, which range from the chosen technique to the woman's age, and therefore the age of her eggs, which is a determining factor in the majority of assisted reproduction techniques. The results correspond to clinical pregnancy rates, in other words, to positive pregnancy tests that are subsequently confirmed by ultrasound. They are results per cycle, and not rates cumulated from different attempts.
Our team's experience, along with the continuous incorporation of new technologies, allows us to improve our rates year after year.
The pregnancy rate decreases according to the maternal age. Even then, it should be taken into consideration that they are global results, and include couples with mild or severe diagnoses and, therefore, with a different probability of pregnancy in each case.
Artificial Insemination by Donor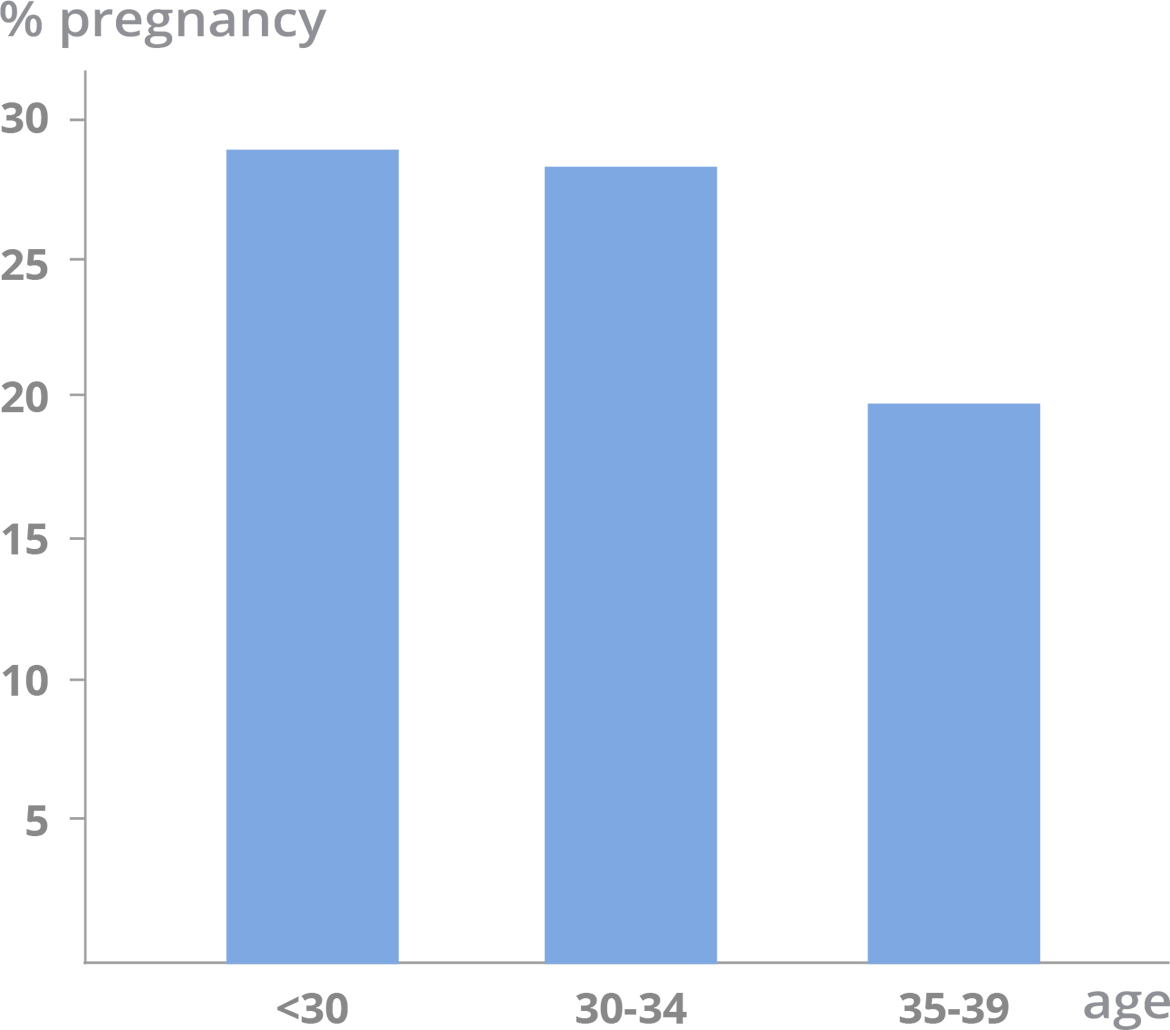 In Vitro Fertilisation (IVF)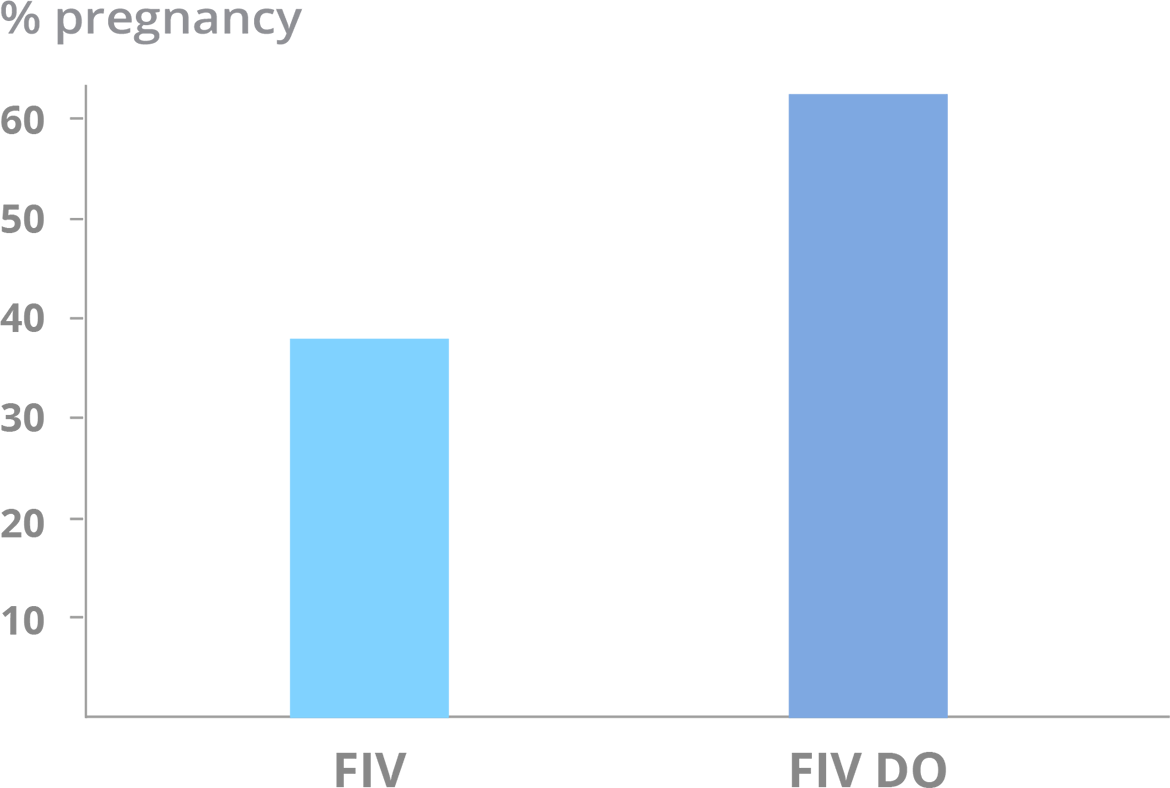 In Vitro Fertilisation (IVF) with Own Eggs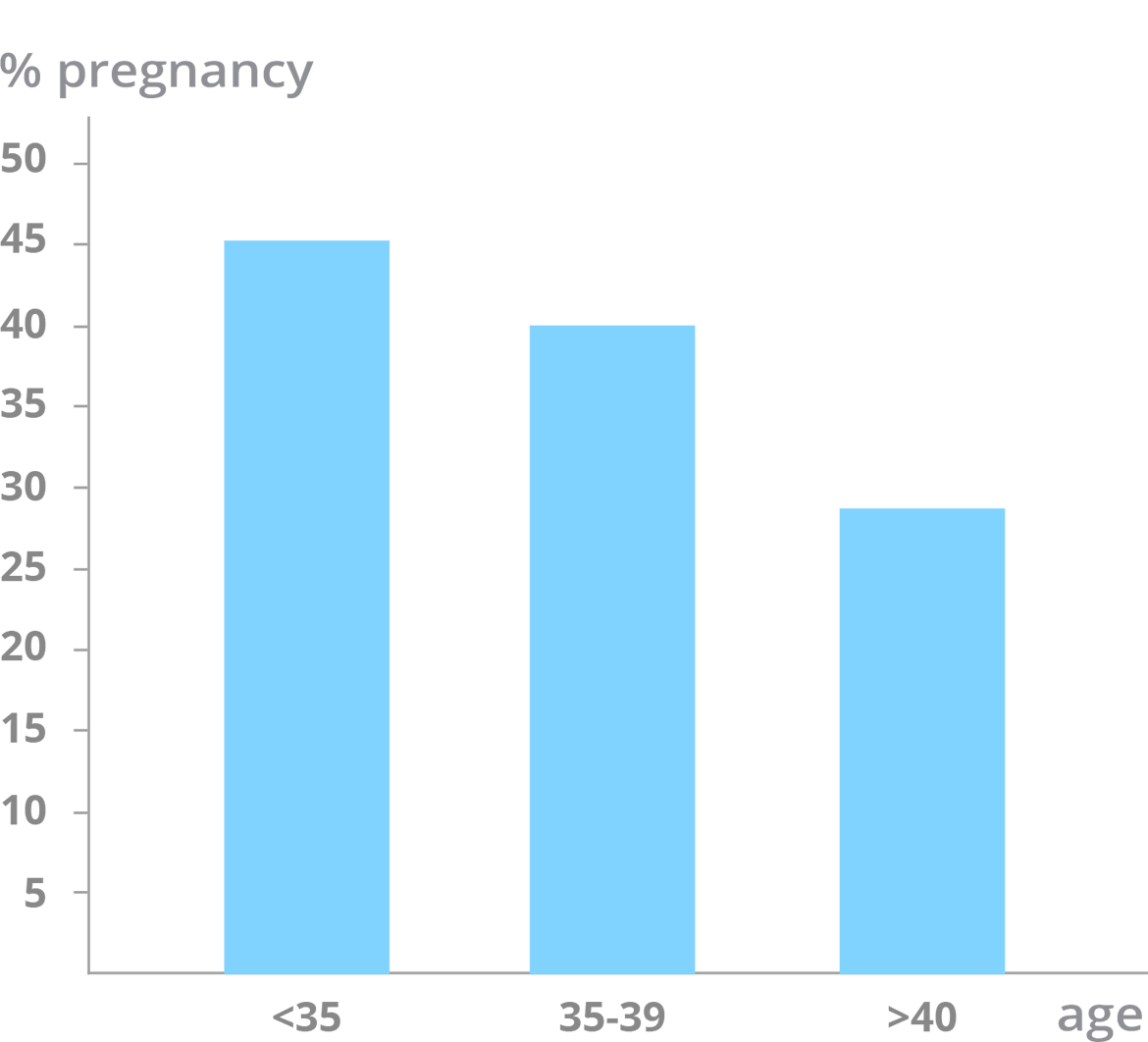 In Vitro Fertilisation (IVF) with Donor Eggs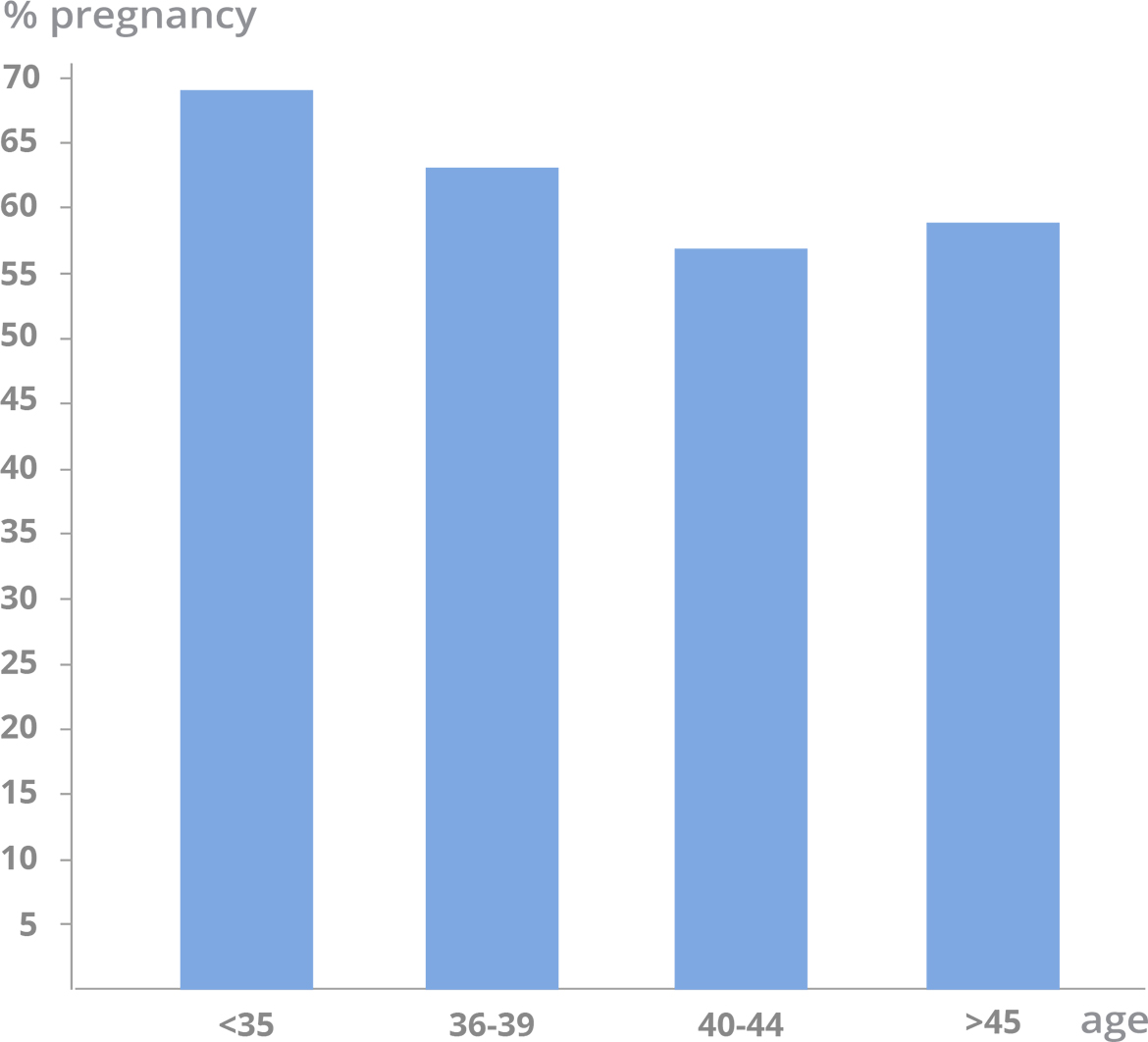 As the maternal age increases, the egg amount and quality decreases, so the probability of becoming pregnant decreases significantly. It is for this reason that, in the EGG DONATION group (in vitro fertilisation by donor eggs), pregnancy rates are higher in comparison with the IVF group (in vitro fertilisation by their own eggs), where the eggs mainly come from women aged over 35.